Bay Ridge NY Moving Services
A Moving Company Family Owned And Operated Since 1926
Long Island Moving & Storage is a family owned and operated NY moving company. We have been in business since 1926 and are still locally owned. The pride of our company is the quality of our work. We are there for you from start to finish. That first phone call you make is answered by a real person, one of our family members, who cares. After years in the business, we know that a big move can be very stressful on a family or business. We want to take the stress out of your next move! To ease your concerns, we are fully licensed and insured moving company that offers 24 hour service, 7 days a week, for any size job. Our company also offers packing supplies and storage units if you need them. Our experienced moving team will be with you every step of the way to make sure this move is efficient and leaves you and your family happy. Our family takes pride in our work and we want you to be satisfied from the first phone call, until the last piece of furniture is in place.
Free Moving
Estimate OR CALL (631) 994-9500
Residential Moving In Bay Ridge NY
Are you looking to move into a new home on the East Coast? Long Island Moving & Storage is here to help. Your big move will start with our team disassembling any furniture for you. We will shrink wrap and quilt pad your furniture for safety. Our moving vans are state of the art, float-pak vehicles that are sanitized and ready to hold your belongings. When we arrive at your new location we will unload all of your items and reassemble any furniture. We will even help you arrange furniture in your new home. Our family will not leave until you are completely satisfied with your move. Our home moving services are designed to make your move as easy and efficient as possible. For professional moving services in Bay Ridge and Kings County, New York, you can trust Long Island Moving & Storage!
Client Testimonial
"My wife and I recently relocated from Bay Ridge in Brooklyn to Staten Island using your company. We did not know of any movers so we did a Google search. Long Island Moving & Storage came up very prominently as one of the first movers listed. In visiting your website we were very impresses with the wealth of helpful information it provided and your A+ rating with the Better Business Bureau. No other mover ranked in your category. After calling your office and speaking directly with Gianne (who said she was your daughter I believe), we decided to hire you. Gianne was so very helpful, courteous and informative we knew we were in good hands! Fast forward to today, we ended up with a great move! Professional and reasonably priced! Your A+ ranking in the industry is a well deserved reputation!
John & Teresa Oddo"
Bay Ridge Commercial Moving Services
Do you need a NY moving company that can move an entire business easy and efficiently with very little downtime to your company? Then Long Island Moving & Storage is your commercial moving company! Our commercial moving services will begin with careful disassembly of furniture as needed. This may include, desks, cubicles, returns and more. We also have experienced personnel and advanced methods and packing materials for sensitive items, like computers and TVs. We also have expert movers for items like pianos and specialized crating for antiques and even statues! Once we arrive at your new business we will re-assemble and arrange it to your liking. For Kings County movers that you can trust call Long Island Moving & Storage for your next move!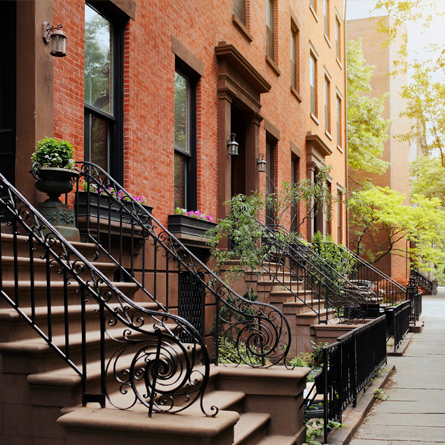 How Else Can We Help?
Long Island Moving & Storage also offers a few other services beyond the big move:
Packing supplies: We have quality boxes and packing supplies! We will deliver your packing supply order to your home for FREE.

Packing services: Our team will pack whatever items you desire, whether it is your whole household or just the fragile things!

Storage units: We have state of the art, high security storage units available for long and short term rentals.
Whether you are moving across the street or miles down the East Coast, Long Island Moving & Storage is here to make things easier!
Free Moving
Estimate OR CALL (631) 994-9500