Beechhurst NY Moving & Packing Services
Make Packing Easier With Our Help
Moving is stressful. Packing up a home or business is a huge undertaking, one that can test the patience of a saint. Here at Long Island Moving & Storage, we know that packing efficiently is one way to make your next move less complicated. Whether you're moving down the street in Beechhurst, across the county or down the East Coast, being organized while packing can make the process of moving go smoothly. At Long Island Moving & Storage, we have packing services available to help you, but if you decide to pack on your own we have some helpful tips to help make it as easy as possible.
Free Moving
Estimate OR CALL (631) 994-9500
Packing Tips For Your Beechhurst NY Move
With the tips listed below you may discover that packing for a move isn't such an unlikeable task.
Time - Give yourself plenty of time to pack; like most things you will be much more stressed if you wait until the last moment.

Label - Label boxes as soon as you finish packing and taping it up. This will help you to pack rooms together and will make unpacking at your new location go much faster.

Boxes - Do not use previously used cardboard boxes. While it may seem tempting to use free boxes from the back of your local grocery store, they are weakened and often will not hold up to a move. Don't over pack boxes; remember you or someone else is going to have to lift and move them; also, over packing may cause items to break in transport.

Major Appliances/Electronics - While you may want to try to prepare these items yourself for a move it is probably best to have professionals help you with this task. Professionals are trained to pack these items so that they make it unharmed to your new home or business.

Clean out - Don't move items that you don't need; either sell them, give them away or throw them out, but don't take them with you!
Client Testimonial
"After calling several movers from the YellowPages and searching the internet for a "good" mover, we were given your phone number by a neighbor who had used you in the past, and told to speak to Robby. Your website was very informative and Bobby's professionalism was what made us choose your firm. We moved a large home from Queens up to Harrison, NY,and must say that everything arrived safely and in timely fashion. We highly recommend Long Island Moving & Storage is anyone looking for a high quality mover at reasonable prices.
Yours truly, Terry & Joe Vento"
Residential Moving Services In Beechhurst NY
If you are moving and decide to get help from a Queens professional moving company, Long Island Moving & Storage can help you with all your residential moving needs. Whether you are moving from Beechhurst, to Beechhurst from across town, or to a different state on the East Coast, we can help. Along with providing efficient residential moving services in Beechhurst, we also provide packing services, boxes and packing materials and even private storage. We are fully licensed and insured and will provide you with quality services delivered by our trained professionals, whether you schedule months in advance or if you have an unexpected immediate move. Our residential moving services in Queens County provides 24 hour service, 7 days a week with no extra charge for weekends or holidays. Other services that we provide our moving Beechhurst homeowners include complete packing and unpacking services, no charge quilt-pad wrapped furniture and no-charge for furniture being unwrapped, placed and set-up. We are expert piano movers, art and antique specialists, provide special handling of computers and plasma TVs and provide motorcycle and automobile transport. Contact us today to learn more about our effective Beechhurst moving services.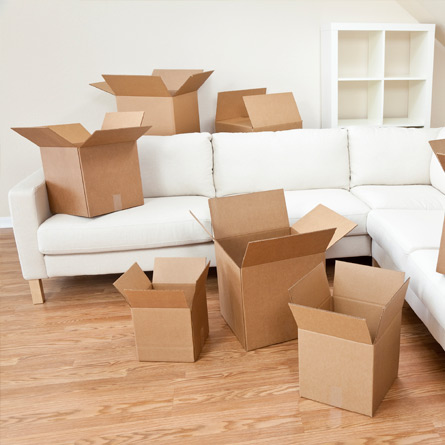 Beechhurst Moving Services For Businesses
For our commercial customers in Beechhurst, New York, our commercial moving service also includes 24 hour service, 7 days a week with no extra charge for weekends or holidays or any other hidden charges, along with the services being fully licensed and insured. Other services that we provide to our moving business customers include complete packing and unpacking services and no charge quilt-pad wrapped furniture. Some services that are unique for our business customers are free moving consultation and planning, tagging and inventorying all items to the floor plan and providing multi-million dollar insurance certificates to building management. We will also cover floors with Masonite as needed. Our trained movers will provide special handling of computers and other sensitive equipment that is essential to your business.
About Long Island Moving And Storage
Long Island Moving & Storage is a fully licensed and insured company that is in good standing with the Better Business Bureau, the New York State Department of Transportation and the US Department of Transportation. We are family owned and operated and have been in the business of helping people move since 1926; we understand how important your possessions are to you and will treat all of your belongings with great care as we pack them, move them and unpack them again. So if you are in need of moving services in Beechhurst or other areas in Queens, Nassau or Suffolk Counties, contact us today to get a free estimate and see how we can take the stress and chaos out of your next move!
Free Moving
Estimate OR CALL (631) 994-9500