Bergen Beach, NY
Are you in need of a Bergen Beach mover? Whether you are starting a new adventure and moving to Bergen Beach or moving somewhere else along east coast from Bergen Beach, the moving pros at Long Island Moving and Storage can help. Don't rely on inexperienced movers to handle your valuable and sentimental household items. Trust the Bergen Beach moving experts that have been in business since 1926. We guarantee that you will not regret it!
Free Moving
Estimate OR CALL (631) 994-9500
Residential Services
Whether 10 miles down the road or 200 hundred miles down the coast, moving an entire household can be a stressful experience. The best way to ensure that the "actual move" is taken care of without adding extra to-do items to your already full plate is to get help. At Long Island Moving and Storage we provide our Bergen Beach customers with full service moving services; we truly are a one stop shop for all your moving needs.
You can expect the following when our highly trained and experienced movers arrive at your home:
We will disassemble any furniture as needed; bed frames, wall units, tables, chairs, etc.

Furniture will be quilt-padded and/or plastic shrink-wrapped.

We then load all of your belongings, furniture, boxes, and other items securely in our sanitized moving vans.

Once we arrive at your new location, we unpack the moving van and reassemble items as needed.

We will place boxes and set-up furniture anywhere you would like. We are happy to keep re-arranging and items until you are completely happy with the placement!
We can also provide our customers with free wardrobe boxes with steel bars so that clothing arrives wrinkle free, packing services, and 24-hour support to make sure that the entire process is as stress-free as possible!
Storage Available
At Long Island Moving and Storage we understand that despite months of planning, hiccups can still happen during the moving process. Things like closing dates, inspection dates, job start dates, and leases can all change at a minutes' notice, leaving you with a bunch of stuff and no home to put it in. Don't let this ruin the excitement of your impending move; the experts at Long Island Moving and Storage have storage options available to give your items a safe, secure place to rest until they are ready to be placed in your new home.
Private Storage
We can provide customers with private storage in Long Island Moving and Storage's all brick, sanitized, alarmed, secured, CCTV monitored storage facilities. These facilities can give you peace of mind by providing an affordable short or long term storage solution for your belongings. Before being placed into the facility from your home all items will be itemized and inventoried by our professionals for your protection.
Overnight Storage
Placing your household's items in one of our state-of-the-art storage trucks is the perfect money savings solution for a very short-term (one day or several days) storage situation.
Self-Storage
If you prefer to store household items in a self-storage facility, our professionals can pack-up, provide transportation, and place your belongings into one of the area's top self-storage facilities.
Free Moving Estimates
Long Island Moving and Storage looks forward to serving you and helping to complete your next move to or from Bergen Beach. We can provide you with a free moving estimate so that there are no unexpected surprises for you come moving day. By completing a 3-5 minute on-line form we can offer you a detailed residential moving estimate; or you can fill out a quick 30 second form to receive one of our 30 Second Quotes!
Long Island Moving and storage is a fully licensed and insured moving company. We have an excellent reputation within the communities that we serve and are good standing members with the Better Business Bureau, the New York State Department of Transportation and United States Department of Transportation. We look forward to helping make your next Bergen Beach move an easy stress-free experience!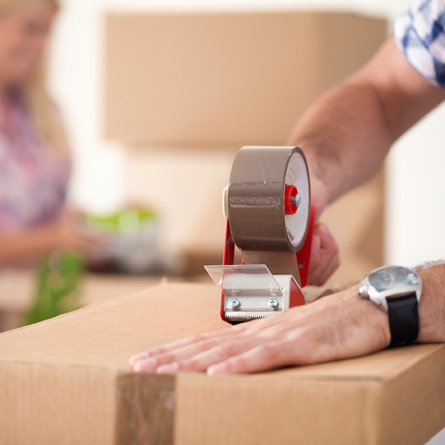 Free Moving
Estimate OR CALL (631) 994-9500