3 Simple Tips To Make Your Move Less Stressful
February 16, 2022
Are you already worrying about an upcoming move? If so, we understand; there are a lot of moving parts when it comes to moving from your home into a new one. Before sleepless nights occur and you spend more time stressing about the move then actually prepping for it, take a few minutes to read through a few simple tips our local moving team has put together.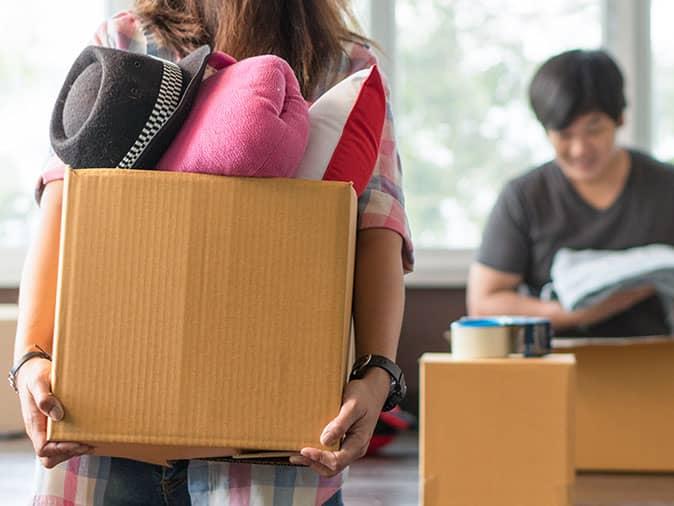 Use a moving checklist
Make your move easier by creating a moving checklist that to-dos for every phase of the move. Not sure where to start or what should be on the list and when should it be completed? View our moving checklist here.
Get organized and stay organized
Organizing is about keeping things in proper order and that's very important when undertaking a move – especially if you're moving to a new town or state. If you've already committed to our first tip and are planning on using a checklist- congrats, you are well on your way to being organized. Other ways to stay organized include:
Creating a moving binder that contains all important information related to your move

Keep contact numbers for all utility companies

Label boxes with the room name and description

Purchasing proper packing materials
Develop a packing strategy
Please, please, please don't pack up your possessions without first putting some thought into it. Throwing your belongings into boxes all willy-nilly may accomplish the task faster but it will result in added stress on the other end when you can't find anything.
When creating your own packing strategy, decide where you'll start, the order of the rooms you'll follow, and when you'll pack each room. You should also consider how you'll pack boxes in each room – closet items in one box, shoes in another, breakables all together- you get the point.
Consider hiring a moving company that offers packing solutions
We know, we said three but we're throwing in a fourth tip. If the thought of packing AND moving your home is still overwhelming your or you simply don't think you'll have enough time, consider hiring a moving company that offers full-service packing solutions. Should you choose this route, you don't have to recruit friends, worry about buying boxes and bubble wrap, or any handling any other task that could be handed over an industry expert to accomplish the job.
At Long Island Moving & Storage, we are a locally owned and family-operated moving company that has been serving Long Island including Atlantic Beach, Bellmore, and Northport for almost 100 years! Providing quality moving and packing services, we are ready to help you with your next move- whether it's around the corner or to another state. Request your free moving quote today!