How To Make Your Out-Of-State Move Easier
April 6, 2022
If you're considering an out-of-state move for a career change, because you've had enough of New York winters, or for another reason altogether, we're sure there's some hesitation related to the actual move itself. Moving across town can be stressful so relocating to an entirely new state is bound to be overwhelming! The good news is that, with a little forethought and by following the out-of-state moving tips below, you can make your move a bit less complicated.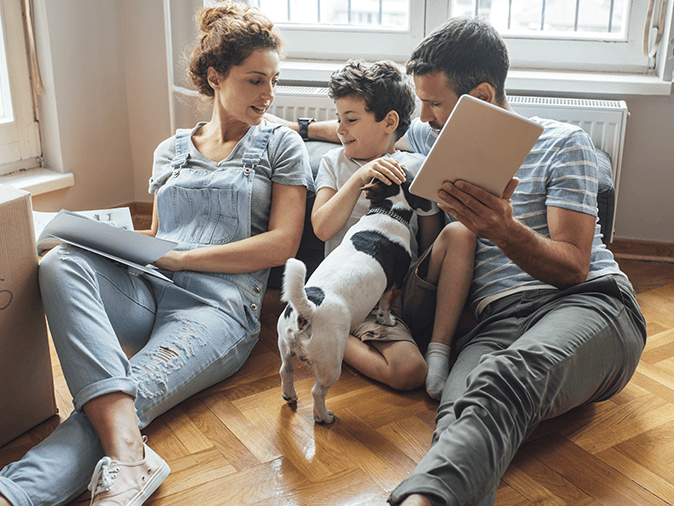 Plan ahead
When it comes to moving any distance, waiting until the last minute never works. You DO NOT want to be scrambling to find a local moving company that can facilitate a move of this magnitude or tackling all those little yet important details at the eleventh hour. It will not make your move less stressful or easier by any stretch of the imagination. If you're considering an out-of-state move, we highly recommend compiling a list of tasks you'll need to perform in advance of the move, during the move, and after you've moved.

Downsize before you move
Depending on where you're going and how much you're taking, a long-distance move can be expensive. One way to reduce costs is to take less stuff. Prior to moving, it would be wise to sort through your belongings- keeping only what you'll use or items that you cannot bear to part with. Even furniture should be considered- why take a worn-out sofa if you think you'll purchase a new one sooner rather than later? Save yourself the space on the moving truck and give it away before you head out on your new adventure!

Make sure you have housing and storage, if necessary
If you've already purchased a home or signed a lease on a rental, keep on scrolling. If you haven't lined up housing, read on. In the current housing market, finding a new home may be tough. Before you go, make sure you have a destination to move to – whether that's a temporary location or your new "forever" home.
If you're buying a home but it may take a few weeks to complete the sale, consider temporary/ short-term storage. We'd recommend one that is close to your new neighborhood.

Pack with care
Moving out of state is a much different experience than moving across town. Whereas you might toss belongings in laundry baskets, boxes you got at the grocery store, or even suitcases for a short move, you'll really need to consider how you pack your belongings for an out-of-state-move.
During the move, your belongings will be on a moving moving truck. That's not a typo. As you make the trek to your new home, your household goods will also be covering the distance and will be subject to the bumps and turns in the road. Haphazard packing could result in damaged items on the other end. To prevent this, you should pack belongings carefully, especially fragile ones, in durable moving boxes and with good packing materials. You can do this yourself or to make a long-distance move easier, why not hire professional packers to do the work for you?

Hire Moving Pros
Our last and final tip for moving out-of-state is to hire long-distance moving experts to help you accomplish your move. Not only is it a great way to minimize move-related stress, you can preserve your back and your sanity! Just remember, the earlier you hire your mover the better.

Experienced Eastern Seaboard moving specialists
At Long Island Moving & Storage Inc., we are Eastern Seaboard moving specialists that offer direct moving service with same or next day delivery to several states including Virginia, Washington D.C., and the Carolinas. When you contact our Long Island moving company, here's a sampling of what you can expect:
A fully licensed and ensured moving team
Professional, courteous, and highly trained personnel
A sanitized "float-pak" moving truck
An itemized inventory list
No hidden charges and no extra charge for weekends or holidays
And more!
For an out-of-state moving quote, please contact us today!