Coney Island NY Moving Services
Long Island Moving & Storage is a family owned and operated NY moving company that takes great pride in offering quality, affordable, and efficient moving and storage services in Coney Island and all of Brooklyn, New York. At Long Island Moving & Storage, we offer state of the art service with prices and care that are more old-fashioned. We provide a wide variety of services, with residential moving services being the most sought after with our company. Our residential moving services include:
Free wardrobe boxes with steel bars

No requirement to empty all drawers in bureaus and cabinets

Disassembly of furniture as well as quilt padding furniture for better protection

Transportation of your belongings in float pak vans

Motorcycle and Automobile transportation

Special handling of computers and flat-screen TVs

Art and antique specialized crating

Reassembly of your furniture and placement of your items exactly where you desire
Our moving services in Coney Island are available 24 hours a day, 7 days a week with no additional charge for services over weekend and holidays. If you are looking for a moving company you can trust all your belongings with, look no further than Long Island Moving & Storage!
Free Moving
Estimate OR CALL (631) 994-9500
Relocating Your Business?
Moving is no easy task and when moving a business either just down the street or across Brooklyn, it can be stressful. With the help from Long Island Moving & Storage's Coney Island movers, we can assist you with your company's move to a new location. Our commercial moving services include:
Free moving consultation and planning

All items are tagged and inventoried to your floor plan

Floors are covered with Masonite as needed

Special handling of computers and sensitive equipment

And much more!
For minimal downtime for your business during your important move, contact our Coney Island movers and schedule a target move date with our professional movers today!
Client Testimonial
"My wife and I recently relocated from Bay Ridge in Brooklyn to Staten Island using your company. We did not know of any movers so we did a Google search. Long Island Moving & Storage came up very prominently as one of the first movers listed. In visiting your website we were very impresses with the wealth of helpful information it provided and your A+ rating with the Better Business Bureau. No other mover ranked in your category. After calling your office and speaking directly with Gianne (who said she was your daughter I believe), we decided to hire you. Gianne was so very helpful, courteous and informative we knew we were in good hands! Fast forward to today, we ended up with a great move! Professional and reasonably priced! Your A+ ranking in the industry is a well deserved reputation!
John & Teresa Oddo"
Packing Professionals Near Coney Island
Packing up your home or business for the big move can be a daunting task. At Long Island Moving & Storage, we can help you with all your packing needs. We can supply boxes and quality packing supplies to any home or business owner in our service areas.You can feel confident in our trained and courteous team of movers' packing and handling skills. Whether you want to utilize our packing services for all your items or just the fragile things, Long Island Moving and Storage can help! Some of our packing services from our Kings County movers include:
Mattress covers for added protection and cleanliness

Wardrobe boxes with steel bars for easy transport of your clothing

Custom-made crates for antiques, flat-screen TVs, glass, and marble tops

Dish packs for secure transport of china, glassware, and other fragile items

Professional piano movers

Plastic shrink wrapping of furniture

Unpacking/uncrating and debris removal
Maybe you just don't have the time to pack for your move or you just need a little assistance and guidance; Well, luck for you this is one of our specialities! Contact Long Island Moving & Storage and let our Brooklyn moving company be there to help make your move easier!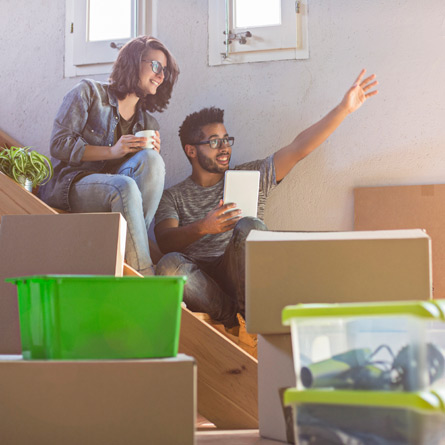 Coney Island, NY Storage Options
Sometimes when you are moving your new house or business space may suddenly become unavailable. You may feel like you are stuck with nowhere to go with all your packed belongings. Maybe, you just have an overload of 'stuff' and need to clear your home or office out a bit. Well, don't fret! We've being in the moving business since 1926 and we know things like this can happen all the time. This is why Long Island Moving & Storage has realized the importance of providing safe, secure storage facilities when problems like these suddenly arise. Our centrally located storage facilities offer both short and long term storage units at low affordable rates. Our storage services can also include disassembly, shrink wrap or quilt-padding of furniture and a detailed itemized list of all your belongings to give you peace of mind that your property is safe with us. So no matter if you just need to make more space in your closets and attics in the house or if you need a quick solution for storage from your move, Long Island Moving & Storage is ready to supply you with a clean secure option for storage. For all of your moving and storage needs, contact us today!
Free Moving
Estimate OR CALL (631) 994-9500