Flatlands NY Movers
Are you moving and don't know where to begin? Are you stressed out about packing all of your belongings? Well, Long Island Moving & Storage can help you in many ways. Our movers are trained professionals. We will disassemble, pack, load, unload and reassemble your furniture for you. Not to mention, we will place your belongings in your new home exactly where you would like them placed! Also, for the protection of your personal belongings, we provide quilt wrap and/or shrink wrap for no extra cost so you don't have to worry about those unwanted scratches, cracks and dust. Our moving vans are sanitized and 'state of the art'. If you are in search of Kings County moving services that you can trust in, give Long Island Moving & Storage a try and see why so many have invested in us for years!
Free Moving
Estimate OR CALL (631) 994-9500
Flatlands Commercial Moving Services
There can be a lot of packing when you're moving a business which can cause some misplaced items. Long Island Moving & Storage offers services that prevent misplaced or damaged belongings. Our commercial moving company is fully insured and offers several methods of protection for your possessions. Our movers are trained specially for moving offices, no matter how small or how large they may be. We have special equipment to move furniture and we take an inventory of your belongings. We also do not need all of the drawers emptied.
Our company offers heavy duty boxes to pack your belongings in and our movers disassemble furniture, pack everything in our sanitized trucks and unload at the new location. We also set everything back up exactly how you want it! Your possessions will be secure in quilt or shrink wrap in a sanitized, top quality moving van so you don't have to worry about any dings, scratches or cracks. So let our Brooklyn Movers save you the time and hassle and do the moving for you!
Client Testimonial
"Searching online we came across your handsome website and were immediately interested. After receiving the online estimate from you, we decided Long Island Movers was the company for us. The price quote and service you provided were first class!
Mr. & Mrs. Joe Gagliano"
Secure Storage Services Near Flatlands
Moving is more than a simple trip across town with a few boxes and suitcases. Sometimes, when moving, you may run into situations that cause delays. Also, when moving, you may have items that you need stored. Well, with Long Island Moving & Storage you're in luck! We offer long term and short term storage. There are many advantages with our storage services including:
Private Locations

Climate Controlled

Alarm activated

Reasonable Rates

Itemized Inventory of your belongings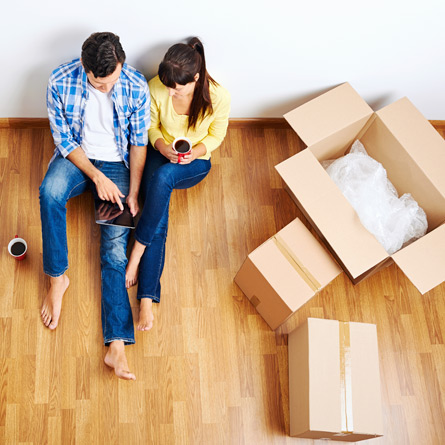 Packing Services and Supplies
Packing boxes can be tricky. You have to worry about items breaking, boxes being too heavy and stacking boxes of different sizes so they won't fall. Well, our Long Island movers have had many years of experience and can definitely help you out!
Our boxes are heavy duty and we also offer many different packing supplies to assist with getting the packing done correctly. Our services include dish packs for breakables, wardrobes with steel bars so you can hang garments up and not have to deal with wrinkles or dirt. We even offer mattress covers and plastic shrink wrap so your belongings will be clean when they arrive to the new location. Our movers also are trained to move large equipment such as pianos, Grandfather clocks and other furniture.
After you move there is always the leftover boxes and unwanted debris. Well don't worry, Long Island Moving & Storage also offers services to take care of all of the leftovers so you really don't have to worry about a thing!
Free Moving
Estimate OR CALL (631) 994-9500