Hauppauge NY Moving Company
Located in Hauppauge, New York, Long Island Moving & Storage is the moving company to choose when the times comes. Whether your moving your home or business across town, across Suffolk County or elsewhere on Long Island or the Eastern coast, we can help! In business since 1926, our team of Hauppauge movers has the experience to meet and overcome all of your moving challenges. Give us a call to see how we can help you!
Free Moving
Estimate OR CALL (631) 994-9500
Residential Moving Services
Whether you are moving to Hauppauge or beyond, Long Island Moving & Storage has the expertise, equipment, and staff to move you and your home safely and on time. Our friendly and professional movers will arrive in a sanitized "float-pak" truck and waste no time packing and moving your belongings to your new locale. We can even disassemble and reassemble your furniture as needed. We use shrink wrap and quilt padding on your furniture for added protection. When you partner with us you get your own designated crew with your own designated truck. No sharing crews or vehicles with other clients here! With over 90 years of experience, we have seen it all so nothing ever catches us off-guard. If you are planning to move across town or across state lines, we have the affordable rates and professional staff to make your move a smooth one. Fill out our estimate form today and find out just how inexpensive and stress-free your move can be.
Client Testimonial
"Just wanted to take a minute to compliment your moving people on an excellent job. My move was classified as a small move, so the cost was based on actual time. The move was done in record time so my bill was for the minimum amount. Nothing was broken or lost. Thanks again for a great job!
Solomon W. Pardes, Hauppauge, NY 11788"
Moving To Florida
If you are planning a move from New York to Florida, Long Island Moving & Storage is the way to go. We offer packing services, designated crews and trucks, and state-of-the-art services at old fashioned prices with old-fashioned care. And, you will never be surprised by hidden fees or added surcharges. We will give you a written moving estimate which includes all fuel, tolls, and mileage fees!
Packing Services Offered
Packing your personal belongings and keepsakes can be a daunting task, especially if you want them to arrive at your new location unharmed. Here at Long Island Moving & Storage, we have over 90 years of experience packing and moving New York residents. That's a lot of time to get it right! We have the art of packing down to a science and can properly secure and pack all of your items to ensure the safest delivery possible. If you find that you just don't have the time to properly pack, you are under the pressure of a short deadline, or if you would rather trust your personal items to a professional, then our name is the name to trust. Give us a call for your packing estimate today and leave all the details and packing to us.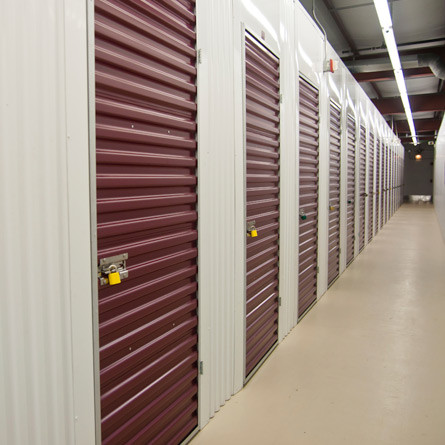 Storage Services Available For Hauppauge Residents
When your moving dates just don't line up or if you need a safe and secure place to store your possessions for a time, contact Long Island Moving & Storage. We know that the safety of your belongings is important to you which is why our climate controlled brick buildings are conveniently located, alarmed, and secured with CCTV monitoring. Your private storage in our facility is available for short or long-term storage needs. We offer the money saving option of overnight truck storage if you only require a day or so to iron out moving details. Give us a call today to discuss your storage needs and we will work out the details and provide you with a written quote.
Free Moving
Estimate OR CALL (631) 994-9500