Moving Services In Huntington NY
Long Island Moving & Storage, Inc. provides moving services in Huntington, NY and is open 7 days a week and is ready to assist you with your next move with prompt, courteous and dependable service. We offer state of the art moving services at old fashioned prices for local or long distance moves. In business since 1926, Long Island Moving & Storage, Inc. is a family owned and operated company that prides itself on its many repeat and referred customers.
Free Moving
Estimate OR CALL (631) 994-9500
Huntington NY Movers
At Long Island Moving & Storage, Inc., we are fully licensed and insured professionals. For your convenience, we offer our services for both residential and commercial moves to local or interstate destinations all while maintaining the lowest competitive rates in the industry!
We offer the same competitive rates all year long and take pride in asserting that we have no hidden charges and no premiums for holidays or at any peak time during the month. And because we understand your moving needs we provide you with the kind of service you want when you need it. So whether your move is local or long distance, residential or commercial, rely on Long Island Moving & Storage, Inc. to assist you with their long standing tradition of exceptional service.
Client Testimonial
"Dear Long Island Moving, We wanted to let you know how pleased we were with our move of August 10th, from Long Beach to Huntington. The crew, Truck #25, were wonderful. Although it was an extremely hot day, they worked quickly and efficiently, never once complaining about the heat. We moved a large home and very delicate furniture, and must say, not one item got damaged. We were very impressed! Thanks again, best regards,
Mr.& Mrs. Morris Stern, Huntington, NY 11743"
Storage In Huntington New York
Home not ready?... Closing or lease problems?... Don't worry!! We can provide you with private storage in our secured and sanitized facilities. Our buildings are centrally located and climate controlled for your protection and are available for short or long term storage at reasonable rates. When you contract our moving and storage services we will also compile an itemized in-house inventory recording of all your possessions. Feel free to ask our friendly company representative for more information.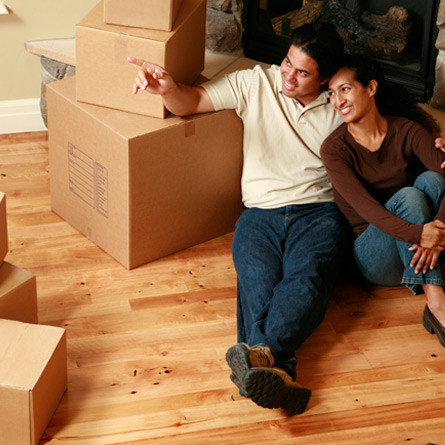 Contact Us For Moving Services In Huntington
Whether your move is large or small, residential or commercial, it will be handled with the same high quality and consistent service that you deserve. We offer a full packing service and free delivery of boxes and make sure your furniture and belongings are fully protected during the move. Our professional staff takes careful precautions when packing your possessions into our sanitized "float-pak" vans and when we arrive at your new home we will uncover and place your items where you desire.
Call our friendly representatives or contact us online today, and rest assured that your move is in the capable hands of Long Island Moving & Storage, Inc.!
Free Moving
Estimate OR CALL (631) 994-9500