Moving And Storage In Jackson Heights NY
Long Island Moving & Storage has been in business since 1926 and we are a locally family owned and operated business; we take great pride in providing both our residential and business customers with quality, specialized, affordable moving services. We are a fully licensed and insured company that is in good standing with the Better Business Bureau, the New York State Department of Transportation and the US Department of Transportation. Along with residential and commercial moving services, we provide customers in Jackson Heights and surrounding New York areas with boxes and packing materials, packing services and private storage if necessary. Contact us today to get a free estimate and see how we can take the stress and chaos out of your next move!
Free Moving
Estimate OR CALL (631) 994-9500
Jackson Heights Moving Services For Businesses
Long Island Moving & Storage also provides moving services for commercial businesses in Jackson Heights; we will mover office or facility to another area of New York or any state on the East Coast. Our commercial moving service also includes 24 hour service, 7 days a week with no extra charge for weekends or holidays or any other hidden charges. Other services that we provide our moving homeowners include complete packing and unpacking services and no charge quilt-pad wrapped furniture. Long Island Moving & Storage also offers our commercial customers free moving consultation and planning, along with:
Items being tagged and inventoried to floor plan.

Providing our customers with multi-million dollar insurance certificates to building management.

Floors being covered with Masonite as needed.

Providing the special handling of computers and other sensitive equipment.
Client Testimonial
"After receiving several moving estimates from other company, my wife and I decided on Long Island Moving & Storage for our move from Jackson Heights NY to Charlotte, North Carolina. Having lived in Queens for over 50 years, this was a life changing move for us and we were very nervous. Now looking back on the experience I must say that Long Island Moving really alleviated much of our stress and provided "top notch" service. We want to sincerely thank you for a wonderful move!
Mr. & Mrs. Walter Bodie"
Moving Doesn't Have To Be Stressful
Moving can be a very stressful time for both home and business owners in Jackson Heights, New York. The fastest and most efficient way to accomplish a move is to hire a professional movers in Jackson Heights. This can be easier said than done, because with so many options in New York it can be difficult to know exactly how to choose a competent, trustworthy moving company. And unfortunately, in the moving business there are lots of people looking to take advantage of unsuspecting people, so taking the time to research moving companies before choosing one will ensure that your next move will be both smooth and worry-free. Below are some tips to help you choose a reliable Jackson Heights moving company for your next relocation.
Licenses and Insurance - You want to make sure that the moving company you are choosing is fully licensed and insured. This will protect you and your belongings during the move. You also want to check into their standing with the Better Business Bureau and the Federal Department of Transportation.

How long have they been in business - A moving company that has been in business for a period of time will have more experience moving valuable and fragile items. They will generally have employees that have been with them for some period of time and will have knowledge and techniques that they have gained through experience. And longevity in a business is usually a good sign of success.

Services provided - Make sure that you look into the services that the company provides. What you need and what they can provide needs to match up to prevent surprises on moving day.

Reviews and testimonials - Check online for reviews and testimonials of the company to get an overall feel for how customers felt about the moving service. You want to ensure that there are more than just a couple of reviews.

Personal recommendations - Ask people that you trust including neighbors, co-workers and other business owners for names of moving companies that they have had success with in the past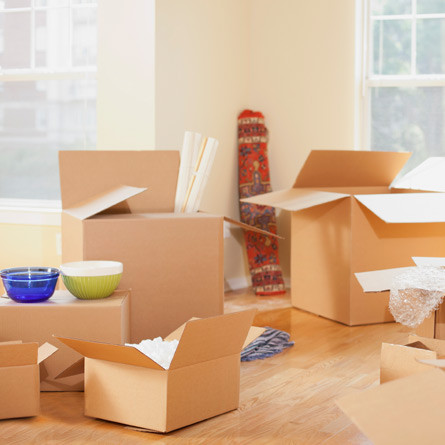 Residential Moving Services In Queens County
If you are a homeowner planning a move from across town to Jackson Heights or from Jackson Heights to another location along the East Coast, Long Island Moving & Storage is a community trusted, residential moving company that can help you to accomplish it. We are fully licensed and insured and will provide you with quality Queens moving services delivered by our trained professionals, whether you schedule months in advance or if you have an unexpected immediate move. We do not require any monetary deposit to hold a move date, which can be easily adjusted if it becomes necessary. Our residential moving service provides 24 hour service, 7 days a week with no extra charge for weekends or holidays. Other services that we provide our moving homeowners include complete packing and unpacking services, no charge quilt-pad wrapped furniture and no-charge for furniture being unwrapped, placed and set-up. We are expert piano movers, art and antique specialists, provide special handling of computers and plasma TVs and provide motorcycle and automobile transport as necessary.
Free Moving
Estimate OR CALL (631) 994-9500