Jamaica Estates NY Movers
The best way to not lose your sanity when moving your home is to make sure that you stay organized throughout the entire process. A good way to make sure that your move is organized is to get help from a professional moving company; if you live in Jamaica Estates or in other parts of Queens, Nassau or Suffolk counties, Long Island Moving & Storage can help you. We can assist you with packing and helping with your residential or commercial move; we can also provide moving supplies and private storage facilities as needed.
Free Moving
Estimate OR CALL (631) 994-9500
Residential Moving Services In Jamaica Estates
If you are moving and decide to get help from a Jamaica Estates professional moving company, Long Island Moving & Storage can help you with all your residential moving needs. From providing free wardrobe boxes to pack your clothing in, to using only sanitized state of the art moving vans, we can provide you with a stress free moving experience. We are fully licensed and insured and will provide you with quality services provided by our trained professionals, whether you schedule months in advance or if you have an unexpected immediate move. Our residential moving service in Queens provides 24 hour service, 7 days a week with no extra charge for weekends or holidays. Other services that we provide our moving homeowners include complete packing and unpacking services, no charge quilt-pad wrapped furniture and no-charge for furniture being unwrapped, placed and set-up. We are expert piano movers, art and antique specialists and we can provide special handling of computers and plasma TVs, as well as motorcycle and automobile transport.
Client Testimonial
"After searching the internet for moving companies, we were impressed with both your very professional website and your friendly and helpful phone staff. The price quote seemed very reasonable and your firm's BBB rating was A+. All we can say is your reputation is well deserved! We received top notch service all the way!
Sincerely yours, Mr. & Mrs. Carmine Struzzieri"
Commercial Moving Services In Queens County
For our commercial customers in Jamaica Estates, our commercial moving service includes 24 hour service, 7 days a week with no extra charge for weekends or holidays or any other hidden charges, along with the services being fully licensed and insured. Other services that we provide our business customers include complete packing and unpacking services, along with not requiring drawers to be emptied and no charge quilt-pad wrapped furniture. Services that are unique for our business customers include free moving consultation and planning, we will tag and inventory all items to the floor plan and we can also provide multi-million dollar insurance certificates to building management. We will also cover floors with Masonite as needed. Our trained movers will provide special handling of computers and other sensitive equipment that is essential to your business.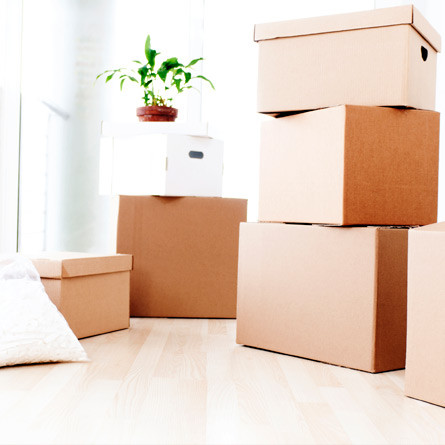 Jamaica Estates Moving And Storage Services
Other Queens moving services that may make your next move easier and more organized include:
Boxes and packing supplies - Our specially designed moving cartons are affordable and will ensure that your belongings arrive safely. Along with boxes, we also provide other moving supplies and will deliver them to you at no charge.

Packing services - Our packing professionals will be able to pack your belongings correctly and safely, making sure that they arrive at your new destination in one piece.

Storage services - We can provide you with state of the art, climate controlled facilities to keep any belongings that you can't take with you safe.
Long Island Moving & Storage has been in business since 1926 and we are a local family owned and operated business; we take great pride in providing both are residential and business customers with quality, specialized, affordable moving services. Contact us today to get a free estimate and see how we can take the stress out of your next move!
Moving Tips From The Jamaica Estates Moving Experts
Whether you decide to choose to move on your own or hire professionals, there are many things that you can do to make certain that it goes as efficiently as possible. Our tips to help you stay organized during a move include:
Make reservations as early as possible for either a professional moving service or to rent a moving van if needed.

Designate a "moving notebook" to make lists of things that need to be accomplished and check them off as you go to make sure that nothing is missed.

Collect all supplies that you will need for the move all at once, like boxes, packing tape, markers, bubble wrap and notebooks.

Gather all important documents like bills, medical information, insurance information and birth certificates and make copies to keep in a safe place. This will help to prevent important information from being misplaced in the move.

Make arrangements with utility companies in advance with a date that they can cut off services or start services at your new home.

When packing, put items in boxes room by room or area by area and mark each box immediately after sealing it; doing this will help to keep you organized and make it easier to unpack at your new property.

Make sure to pack a bag with essentials like clothing, prescription medication and toiletries that you will need during the move but before you arrive at your destination.

Pack valuables like jewelry and money with you to make sure they are not lost during the move.
Free Moving
Estimate OR CALL (631) 994-9500