Experienced Mill Basin, New York Movers
Are you moving in or out of the Mill Basin, NY area? If so, you know just how much work and planning goes into a move. Both residential and commercial moves are time consuming and laborious. Here at Long Island Moving & Storage we can make your residential or commercial move as quick and easy as ever. We do not leave the job until you are completely satisfied! No need to empty the drawers for the move! We will handle that. Leave your clothes on their hangers! We offer free wardrobe boxes with steel bars across the top so that your hanging clothes can easily go from closet to closet. Additionally, upon arrival to your new location we will place your furniture exactly where you want. If you are worried about your business' down time during a move, don't be! Whether your business is large or small, we have the skill, knowledge, experience and technology to pull off any size move with very minimal downtime. For moving services in Mill Basin that you can rely on give us a call today and schedule your target date
Free Moving
Estimate OR CALL (631) 994-9500
Why Choose Our NY Moving Company
Long Island Moving & Storage has been helping families and businesses with moving and storage services for almost a century. We are a family owned and operated business. We are members of and are in good standing with the Better Business Bureau, the New York State Department of Transportation and the United States Department of Transportation. We are fully licensed and insured. We take pride in having an actual voice answer the phone and not a computer or answering service. Your moving and storage needs are our family's business. For Kings County moving services that go the extra step call us today!
Client Testimonial
"After calling several movers off the internet, we called your company. The sales girl on the phone was very informative and the price quoted seemed very fair. After checking with the BBB and viewing your A+ record/reputation, we decided to hire your company for the job. As promised, we received our shipment overnight in Maryland and the movers set up all our furniture as we asked. Everything went as planned! Simply perfect! Thank you, thank you!
Kind regards,
Mr. & Mrs. Sean O'Malloy"
Mill Basin NY Storage Options
No one enjoys having to part with their property, even if it is for just a short while. Storage is nothing anyone desires to do. No matter what your storage needs are we can meet them! We have short and long term storage services. We have self storage and professional storage facilities. We can even provide you with overnight truck storage for a few days. How convenient! If you would like us to store your property for you, we have state of the art facilities to meet that need. Our facilities are secure, alarmed, brick buildings with closed circuit television surveillance. We keep our buildings climate controlled to protect the condition of your property. Short or long, self or not, our Mill Basin storage services can meet your storage need!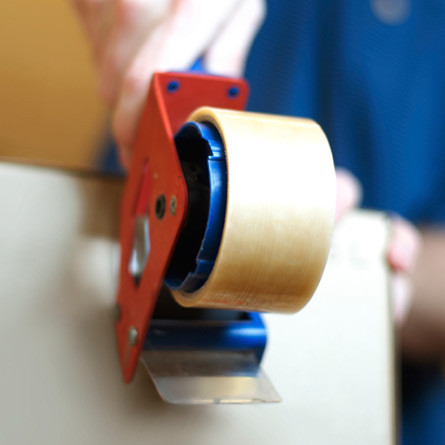 Packing Services In Mill Basin
Packing up your home or business can seem like an overwhelming task. You need supplies, time and manpower to pull it off. Packing may seem easy, but there are ways to pack to minimize breakage and loss of property. Calling in a professional to pack your items will not only take a huge burden off of you but it will also ensure your items, including those that are irreplaceable, make it to their destination unscathed. . Here at Long Island Moving & Storage we can meet all your packing needs. Here's what we can do:
If you are a self packer who just needs some advice about the process, please give us a call. We are more than willing to offer some advice and tips on the packing process.

If you are a self packer who needs some supplies, we have a full retail line of quality packing supplies for sale. We sell all sizes of professional grade cardboard boxes, packing tape, bubble wrap, wardrobe boxes and custom size crates, just to name a few! And boxes ordered through us will be delivered free of charge!

If you would like us to do some or all of your packing for you, we can do that too!
Free Moving
Estimate OR CALL (631) 994-9500