Movers In Sunnyside NY
When planning a move, whether it is months in the future or it is just around the corner, it is a good idea to get organized as soon as possible. A good way to accomplish this is to create a moving calendar with a checklist; this can help you stay on track and prevent tasks from being forgotten. Breaking down what needs to be accomplished in month or week increments can make the process seem less overwhelming and hectic. At Long Island Moving & Storage, we understand that even by following the tightest schedule last minute changes can pop up and that is why we offer all our customers, including those located in Sunnyside, reserve dates for services without a monetary deposit and the flexibility to adjust your move date if necessary.
Client Testimonial
"Searching on Google for a reputable mover can be a harrowing task especially with all the horror stories you hear about bandit movers ripping off the public. So after investigating several firms with no success, I felt like I hit the lottery when I stumbled upon Long Island Movng. Your company had a great reputation with the BBB and answered all my questions and concerns so I booked with you ......I am so glad I did! My move went perfectly. Please know that I will recommend your company every chance I get.
George Casale"
Free Moving
Estimate OR CALL (631) 994-9500
Creating A Checklist For Your Sunnyside Move
At Long Island Moving & Storage, whether you are a residential or business customer we want to make sure that your move goes as smoothly as possible. Below are ideas for what should be included on your moving calendar or checklist.
Two to three months prior to the move
Determine if you will be using a professional Queens moving company or making the move on your own. Do research to find a reputable moving company.

Start purchasing items that you will need for the move, including boxes, packing tape and bubble wrap.

Go through your home or business and donate, sell, or throw out items that you no longer need or want.
Four to Six weeks prior to the move
Determine when you plan to have utilities shut off at your current location and make the appropriate arrangements.

File a change of address with the post office.

Gather important documents like medical records, credit card information, birth certificates and banking information; make copies and store in a safe place.
Two to four weeks prior to the move
Start organizing and packing your property room by room.

Back up electronic files in case any are damaged in the move.

Make arrangements and buy supplies for pets during the move.

If necessary, make arrangements to take time off from your job during the move.
Week of the move
For homeowners, pack a bag with supplies that will be needed during the move. It should include items like clothing, toiletries and medicine.

Unplug appliances and defrost the refrigerator.

If possible, go to your new property and clean it or hire a cleaning service so that unpacking goes faster at your new home or business.

Finish packing and make one last inspection of the property to make sure nothing is left behind and all loose ends have been tied up.
Residential Moving Services In Sunnyside NY
If you do decide that choosing a professional moving company for your residential move is what will work best for you and your family, Long Island Moving & Storage has all the residential moving services in Queens that you will need. From providing free wardrobe boxes to pack your clothing in and not requiring all drawers to be emptied, to using only sanitized state of the art moving vans, we can provide you with a stress free moving experience. We are fully licensed and insured and will provide you with quality services delivered by our trained professionals whether you schedule months in advance or if you have an unexpected immediate move. Our residential moving service provides:
24 hour service, 7 days a week

No extra charge for weekends or holidays

Complete packing and unpacking services

No charge quilt-pad wrapped furniture

No-charge for furniture being unwrapped, placed and set-up
We are expert piano movers as well as art and antique specialists; we provide special handling of computers and plasma TVs and we can provide motorcycle and automobile transport to your destination.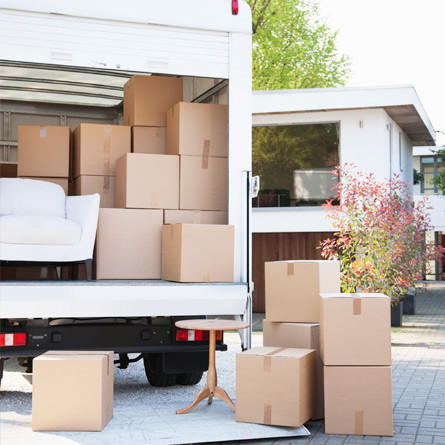 Sunnyside Moving Services For Businesses
For our commercial business customers in Sunnyside, New York, our commercial moving services also include 24 hour service, 7 days a week with no extra charge for weekends or holidays or any other hidden charges. Other services that we provide to our business customers include:
Complete packing and unpacking services

No charge quilt-pad wrapped furniture

No requirement for drawers to be emptied

Free moving consultation and planning

Tagging and inventorying all items to the floor plan

Providing multi-million dollar insurance certificates to building management
If necessary, we will also cover floors with Masonite as needed. Our trained movers will also provide the special handling of computers and other sensitive equipment that is essential to your business and because we know how important your business is to you, all our services are fully licensed and insured.
Additional Moving Services For Sunnyside And Queens, New York
Long Island Moving & Storage is an NYC moving company that is in good standing with the Better Business Bureau, the New York State Department of Transportation and the US Department of Transportation. We are family owned and operated and have been in the business of helping people move since 1926; we understand how important your possessions are to you and will treat them with great care as we pack them, move them and unpack them again. Along with residential and commercial moving services, we provide moving solutions that include:
So whether you are moving from Sunnyside or any other area in Nassau, Suffolk or Queens counties, we can help you move across the street, across the state, across town or to another state along the East coast. Contact us today to get a free estimate and see how we can take the stress out of your next move!
Free Moving
Estimate OR CALL (631) 994-9500