Valley Stream NY Moving
At Long Island Moving & Storage we provide superior moving services for homes and businesses all throughout Valley Stream and many other locations in Suffolk, Queens and Nassau Counties. If you are searching for a trustworthy and reliable moving company to transport your prized possessions, then you have come to the right place! Long Island Moving & Storage's moving professionals are courteous, experienced and trained individuals who know exactly what it takes for a move to be successful.
Client Testimonial
"Thank you for your assistance in the planning as well as the actual packing and move into our new home in Brookville. Both teams of men sent to us, lead by Todd and Mike, were great. They handled all our possessions with kid-gloves, especially our fine china and crystal not to mention our huge marble table top. Everything arrived in perfect condition!
John & Susan McNally, Brookville, NY 11545"
How Our Valley Stream Moving Experts Will Help You On Moving Day
We will begin by disassembling furniture as needed

Next we will quilt-pad wrap or shrink wrap your furniture and upholstery for ultimate protection and cleanliness

Then we will proceed to very carefully and strategically load your belongings onto our state-of-the-art float-pak vans

Our experts are specialists in handling plasma TVs, computers, paintings, glassware, statues and many more delicate items

We also don't require all drawers to be empty

We provide free wardrobe boxes with steel bars across the top to keep your garments from wrinkling during the move

At your destination, our team will unload your boxes and furniture with extreme caution

Our moving experts will reassemble furniture and place these pieces wherever best suits you. If you decide you are not satisfied with the arrangement of a particular piece of furniture, we will reposition it until you are content; we are not satisfied until you are satisfied
Valley Stream Storage Services
Whether you are searching for long or short term storage, Long Island Moving & Storage has the perfect storage solution for you! Our storage facilities are conveniently located and offer many benefits, including:
Disassembly of furniture as needed

FREE quilt-pad wrapping and shrink wrapping for your furniture

Protection by the central station burglar-fire alarm

Clean and sanitized facilities

Full inventory lists are provided

Your possessions will be tagged and recorded to ensure proper ownership

Facilities are constructed out of brick

Each Storage Unit is climate controlled

LOW monthly rates
We also offer overnight truck storage, ideal for those times you only need a day or two hold over. This method can also save you money. Our secure units offer exceptional quality along with outstanding prices! Whether you are experiencing closing problems or need a long term storage solution, Long Island Moving & Storage can help! Contact us today to learn more.
Free Moving
Estimate OR CALL (631) 994-9500
Packing Services In Valley Stream NY
Moving is a stressful process and if your belongings are not handled correctly it could very easily result in damaged items. At Long Island Moving & Storage, we understand that your belongings are extremely important to you and that there are some possessions no amount of money could replace. This is why we have gone to great lengths to ensure in every way that your belongings reach their destination unscathed! For Valley Stream moving and packing services you can trust, choose Long Island Moving & Storage.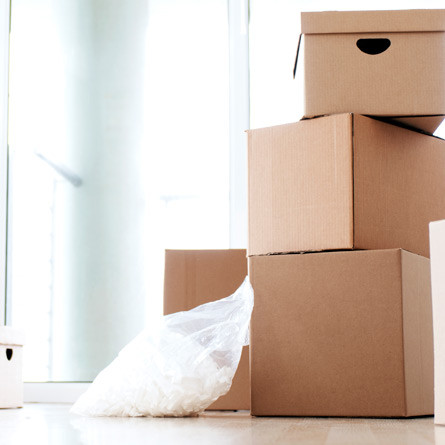 About Long Island Moving And Storage
Long Island Moving & Storage is a family owned and operated company that has been in business since 1926. We have worked diligently over the years to provide New Yorkers with the best moving and storage services around! We are in good standing with the Better Business Bureau, the New York State Department of Transportation and the United States Department of Transportation. In addition to our residential moving services and our storage services we also offer commercial moving services and packing services as well. No matter if your move is large or small, near or far, Long Island Moving & Storage can meet your every moving need! We offer direct service with same or next day delivery to states all over the Eastern seaboard, including states like: Ohio, South Carolina, Maine, Michigan and Virginia. If you live in Valley Stream, NY, and you are searching for a notable moving company then contact us today and find out for yourself why we have so many repeat customers!
Free Moving
Estimate OR CALL (631) 994-9500