Tips Before You Move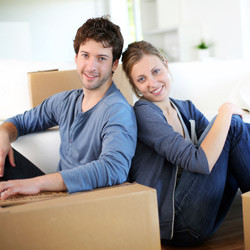 Moving day is usually filled with a lot of excitement, nervousness, and let's face it work. That's right we all know it, moving can be a lot of work, but if you take the time to organize yourself and your home before the move, there will be a lot less work for you on the actual the day of the move! The experts at Long Island Moving And Storage want to help you lessen your workload on moving day by providing you with some tips and tricks to do before moving day.
Get rid of the clutter
The best way to make less work for yourself on moving day is to go through each area of your home and get rid of stuff you don't need or want any more. If you haven't touched it in the last year, donate, sell, or throw it out. Don't take the time to pack, move, and unpack items you don't really need.
Have supplies on hand
Before you even begin to think about packing make sure that you have already gathered enough supplies. Get all the boxes, tapes, bubble wrap, paper, markers, and stickers you will need to pack your home. Having to run out and gather supplies in the middle of packing will only add to any frustrations and slow the process down.
Get organized
Make a list either on the computer or in a notebook and write down everything that needs to be accomplished for the move; don't leave any detail off of the list. Checking things off of a list as they are completed not only gives you a sense of accomplishment but makes sure that nothing is forgotten in the process.
Create a box labeling system
You will save a lot of time and energy if before you start packing if you pick a way to label your moving boxes- use numbers, colors or whatever makes sense to you.
Keep things together
This applies especially for electronics, you want to make sure that all cords and cables are neatly gathered and placed in labeled bags with the devices that belong to.
Make arrangements for kids and pets
Take the time to make plans for young children and your pets on the day of the move. There is a lot happening on moving day and not having to worry about your kids and pets during the process will relieve some of your stress.
Make sure to pack an overnight bag
Pack a bag for you and your family members that has essential clothing items and toiletries, along with things like medications and important documents that you don't not want packed away or lost in the moving process.
At Long Island Moving And Storage we hope these tips help to make your next move a little easier, and if you want even less work on moving day, let our Long Island moving company take care of the entire process for you! We are fully licensed, insured and are family owned and operated, we can help you move a block over, to Florida, or anywhere in between! Call us today for more information about our packing and moving services!